Shaping Our 3-Year Strategic Plan
September 14, 2023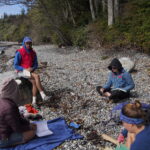 The fall is a time for fresh starts. As students head back to school and our child and youth programming kicks off, we're laying the foundation for our three-year strategic plan. So much has happened in the past three years that we're taking a moment to reflect on the challenges and successes, gather insights from our community, and come together and connect.
The CEC's staff, board, and volunteers met the challenges of the COVID-19 pandemic with innovation, commitment, and care. External demand for the educational services offered by the CEC increased significantly in the first two years of the pandemic. COVID-19 greatly impacted supply chains and availability of food, and, in parallel, lockdowns and social distancing protocols offered a moment for community members to begin gardening and composting. The CEC was able to provide educational resources that were extremely popular and led to more people growing food and making compost. We observed a significant increase in our membership, retail sales, web hits, and phone calls.
The increase in demand for CEC's services stretched the organization's internal resources and capacity. The CEC's five-person staff rapidly responded to the pandemic by teaching workshops over Zoom, creating take-home educational kits, and modifying the demonstration site's visiting hours.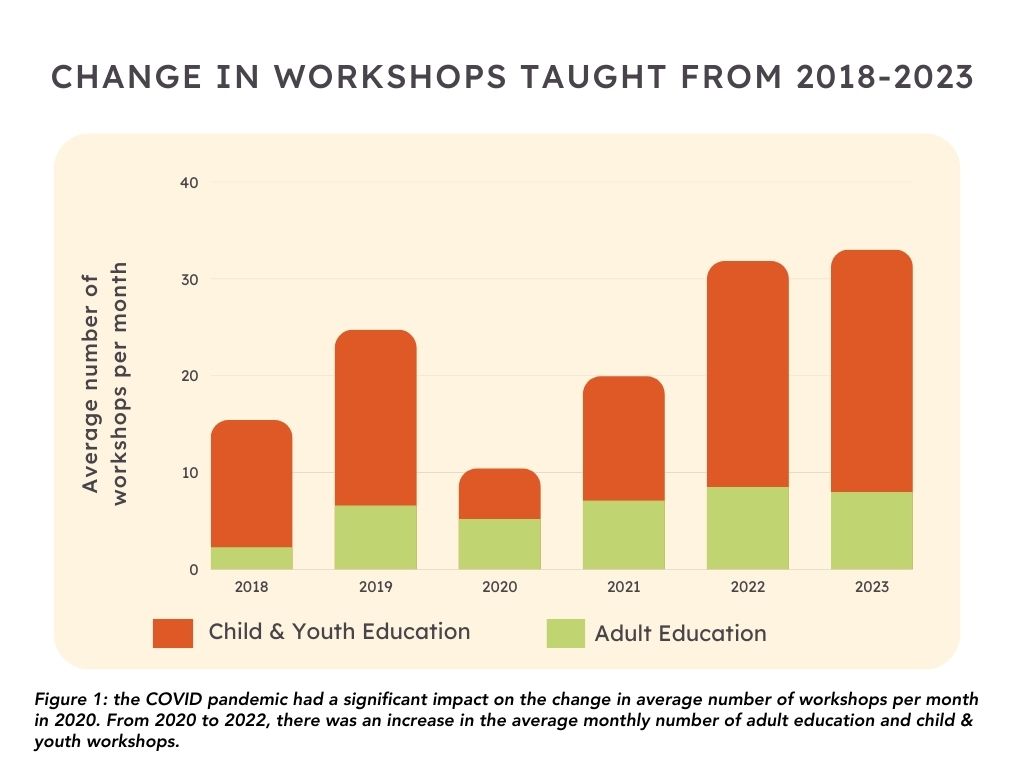 As a whole, the organization continues to adapt and grow, and in February 2023, the CEC hired me (hello!) as the new Executive Director.
Last week, we went out to Shirley, BC for our staff retreat. It was wonderful to take time for nature, snacking, and intentional conversations. We spent some time on Muir Creek Beach and French Beach: Elora wandered off looking at all the mosses and flowers; Zoe-Blue identified loons and sea lions through her binoculars; Kayla facilitated some funny team-building games; and Jeffrey and Claire almost lost a Frisbee to the ocean waves. We talked about our strengths and areas of growth, both as individuals and as an organization. We discussed how power works in our organization and how we hold ourselves accountable for how the organization wields its powers. Overall, we came away with a greater feeling of connection to each other and more clarity on how we might be more impactful as an organization moving forward.
We're going to be taking those thoughts with us into the strategic planning days that we're having with our board at the end of September. To help contextualize our conversations, we have been surveying our community via an online questionnaire.
Interested in helping shape our 3-year strategic plan? Fill out this form here – and enter in your email to win a prize!
We've already received such wonderful feedback from you all. In response to the question, "How will we know we are succeeding?" one respondent shared,
We have a team of staff who feel supported, thriving programs and services, connections with many partners in the community, and we are working in alignment with our organizational values and principles.
We're so grateful for you all – and we do feel supported! We know that the next three years will be full of challenges, and we are confident in our ability as an organization to strengthen our community's resilience and ability to adapt to those challenges.
Excited to hear about what happens behind the scenes? Become a member of our growing community today!
Posted in Blog, News