Call for Board Members
July 20, 2022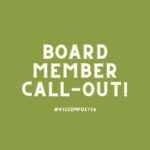 The Compost Education Centre is seeking skilled leaders and innovators to serve on its Board of Directors.
The organization is looking to fill three positions at our AGM.  Ideal candidates will bring some experience to the table and share our passion for composting, waste diversion, ecological conservation and food justice.
Our mission is to create resilient communities, which support the land and all living beings to thrive, and we want you to join us in this objective!
The Compost Education Centre (CEC) is a project of the Victoria Compost and Conservation Education Society, a not-for-profit, charitable organization.  Since 1992, the CEC has provided in-school and community-centred educational programs for people of all ages throughout Greater Victoria and our Capital Regional District (CRD).  The CEC is mandated to provide practical, hands-on education around composting, waste diversion, soil conservation and environmental stewardship while also promoting organic and ecological gardening practices as a means of reducing the health and environmental effects of chemical gardening practices, which can be harmful to natural systems, as well as promoting the environmental and social benefits of local food production.
Benefits of Participating

Fantastic opportunity to build experience in organizational growth, not-for-profit and charity work;
Connect & collaborate with a dedicated team that is passionate about waste reduction, soil conservation and local food production, as well as the intersections between food, land, and environmental justice;
Training and leadership development opportunities (soil conservation and composting, team building, social enterprise development, event coordination, sustainable living skills);
Contribute to your community and to the wellbeing of local ecosystems and the broader environment.
Helpful skills and experience:
Familiarity with not-for-profits;
Leadership experience;
Prior experience on or working with a Board of Directors;
Financial or accounting experience;
Team and/or project management experience
A business background or experience in ethical/green entrepreneurship or circular economies;
HR experience;
Familiarity with social enterprises or revenue generation in non-profit structures;
A love for composting, food & environmental justice, urban agriculture, waste diversion and of course, soil health!
Responsibilities
Attend Board meetings throughout the year, usually held monthly from 6-7:30pm at the Centre 1216 North Park Street in Fernwood, or online via Zoom;
Work as part of a dynamic team to maintain the successful long term operation of the CEC;
Contribute 4-8 hours per month working in your area of focus;
Commit to a 2 year term.
How to Apply: Please submit a PDF to Board Chair, Lisette Chevalier (board@compost.bc.ca) containing a concise Letter of Interest, outlining skills, experience or interests you possess that could benefit the Compost Education Centre's Board of Directors by Saturday, November 12th.
If you are interested in learning more about the CEC's Board of Directors or about the organization before applying, please email Lisette Chevalier at at the previously listed contact.
To learn more about the Compost Education Centre and its programs visit our website www.compost.bc.ca
Board of Directors FAQ
What is the Board of Directors? The Board ensures that the Compost Education Centre is fulfilling its purpose and vision and oversees the society's finances & human resources.
What do Board members do? They attend meetings every other month and join 1-3 committees: Policy, Finance & fundraising, Board Development – each with their own goals.
Can anyone become a Board Member? Yes! Anyone can buy a membership ($30) and express interest in being nominated to the Board of Directors at our AGM on Thursday, November 17, 2022. If cost is prohibitive to membership, please reach out, bursaries are available to cover membership cost.
What are the perks of joining the Board? Volunteering with a charitable non-profit org provides practical work skills. It's also a way to meet like-minded folks from other professions and disciplines.
Are Board Members paid positions?  Unfortunately, no. The BC Societies Act prohibits us from paying Board Members. These positions are volunteer.
What is the orientation like? CEC board members are oriented to the society's board work through a facilitated session led by Volunteer Victoria. Board Members have access to society docs that outline their roles and may also take free workshops. We also recommend reading the BC Societies Act.
Posted in Announcement, Blog, News