August Organic Plant Sale Wrap up & Thank yous
August 10, 2022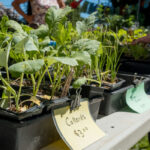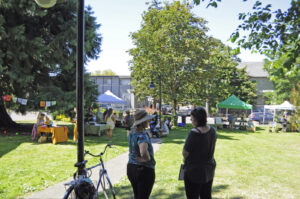 Wow, what a great turn out for the plant sale last weekend! A massive thank you to every person who came out to buy plants, connect with community, and celebrate the CEC's 30th birthday with us.
These fundraising events are paramount to the operation of our year-round programming which connects many people, young and old, to composting and ecological gardening education.
A special thank you to all the volunteers who wheelbarrowed HUNDREDS of plants from our demonstration gardens to Haegert Park.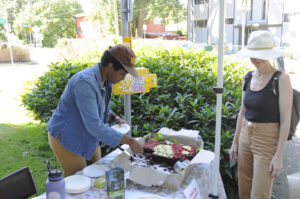 And we'd also like to thank our generous event sponsors who made the growth of this year's sale to a market event possible: Country Grocer, Paper Heart Films, Root Cellar, Chek Media, Hoyne Brewing, Cold Comfort Ice Cream, and Vancity
Happy planting, and remember—you can always call our hotline if you have any composting or gardening questions! 250 386 WORM (9676) 
Posted in Blog, Events