Speak up for City Support of Our Local Food Systems
March 18, 2015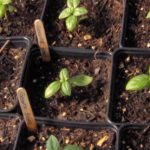 "Over the last few weeks, a group of local food lovers, leaders and advocates have been meeting at City Hall to discuss ways to encourage the City to move toward enhancing local food systems.  This email to you represents a collective effort to mobilize community support.  Please take a few minutes to consider adding your voice to the chorus:
ACTIONS
** (1) Attend the Town Hall Meeting on the City's Budget and Strategic Plan, Monday March 23 at 7:00 pm, at Victoria City Hall.  Bring farming / food related clothes and props!
** (4) Forward this information to other people in Victoria who may be willing to take part in these four actions.
Posted in Blog, Events, Featured, News, Uncategorized