Annual Spring Organic Plant Sale!
April 27, 2022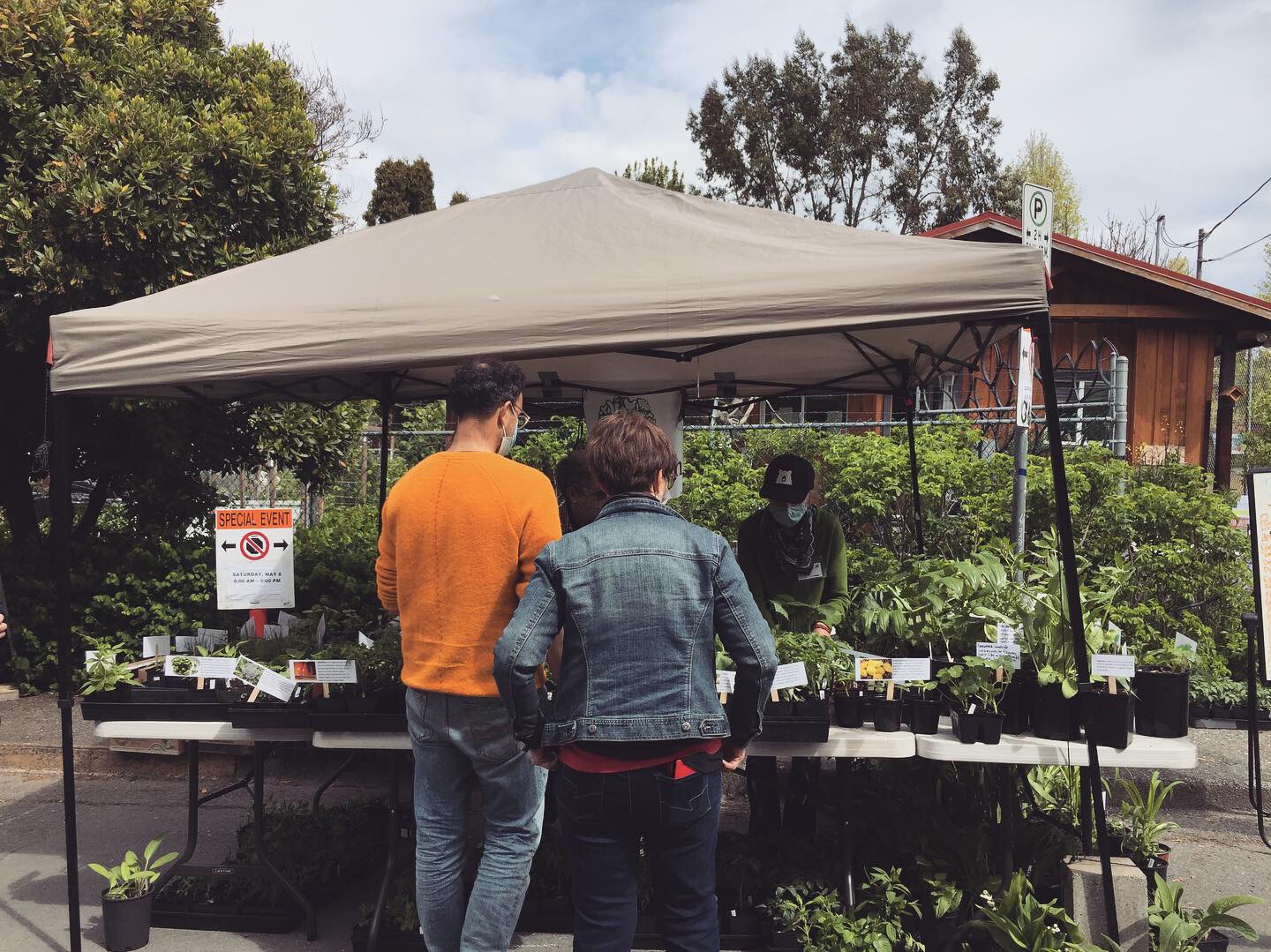 The Compost Education Centre (CEC) is hosting our annual, all-organic spring plant sale! Located at the end of North Park near the Chambers Street intersection, this popular market-style event is on Saturday, May 7th, from 10am-2pm out front of our demonstration gardens and retail site located at 1216 North Park Street. Entry is by donation. The Spring Organic Plant Sale features local farmers offering a wide variety of organically grown vegetable, flower and herb seedlings to get you off to a successful start this growing season.
What you can look forward to:
The largest selection of organically grown heirloom tomato varieties all in one place for easy shopping, Organically grown vegetable starts from arugula to zucchini, Perennial edibles like berry bushes and other fruiting shrubs, Medicinal herbs, Culinary herbs like Genovese basil, dill and chives, Companion plants like marigolds, and comfrey, Native plants, and Live music!
VENDORS:
Saanich Organics
Metchosin Farm
Cam Kidd Perennials
City's Edge Farm
Compost Education Centre
Crooked Fir Farm & Nursery
Fireweed Farm
Growceries
Joyful Agriculture
Little Crescent Farm
We host this event to highlight the importance of locally produced food and ecological gardening practices; support local organic growers; and supply difficult-to-find organic plant varieties to the community.
Posted in Announcement, Events, News